December 20, 2018
Posted by:

biomedic

Category:

Events, News
Lately, on September 22nd, the seminar on "Updating hereditary information in obstetrics and pediatrics" was held at Quang Ninh hospital of obstetrics and pediatrics with the attendance of more than 60 doctors and nurses. This seminar help nurses and doctors update hereditary information in embryo screening, prenatal diagnosis, single gene hereditary diseases and ThalassemiaxH screening by Biomolecules application. Biomedic had the honour to be one of the sponsors for the seminar.
Addressing at the seminar, Specialist level 2- Tran Thi Minh Ly – Deputy director of Quang Ninh hospital of obstetrics and pediatrics shared:
"Our hospital always focus on creating opportunities for doctors to be trained and update information and knowledge in obstetrics as well as is willing to invest more in technology to increase quality of examination and treatment in the hospital."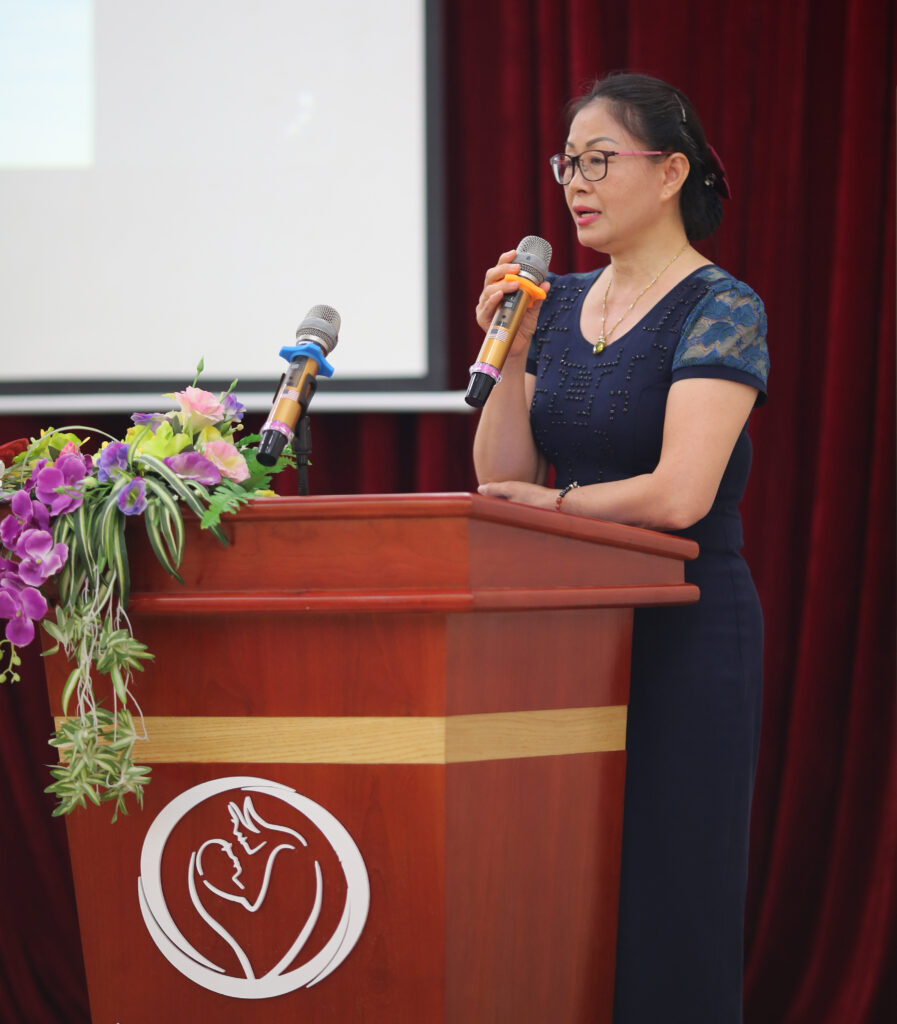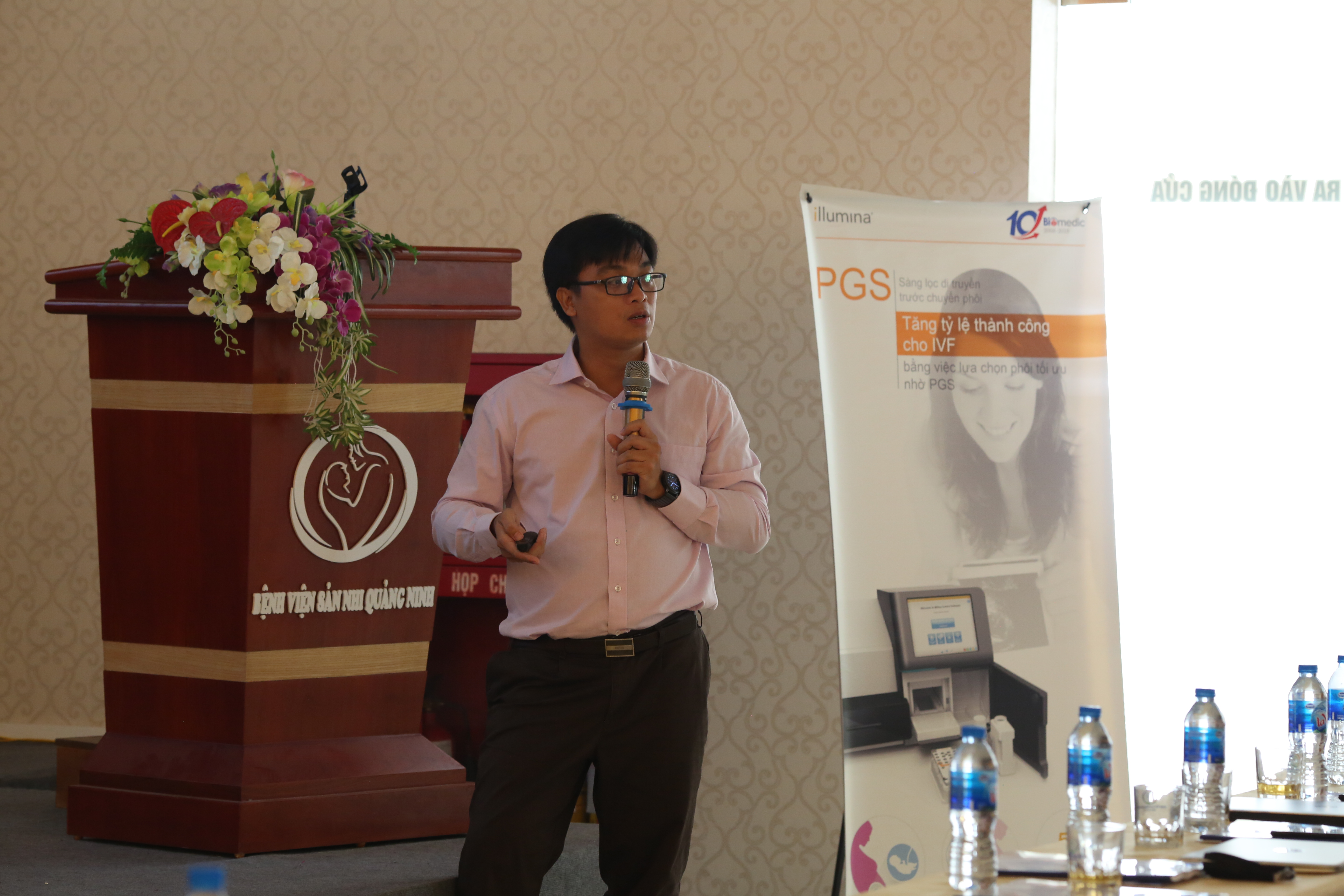 Doctor Nguyen Van Thong- Deputy Head of Anapathology – Cells – Heredity Department, Hung Vuong hospital reported on the subject "Overview of Heredity for prenatal screening and diagnosis (QF PCR, NIPT) and single gene hereditary diseases.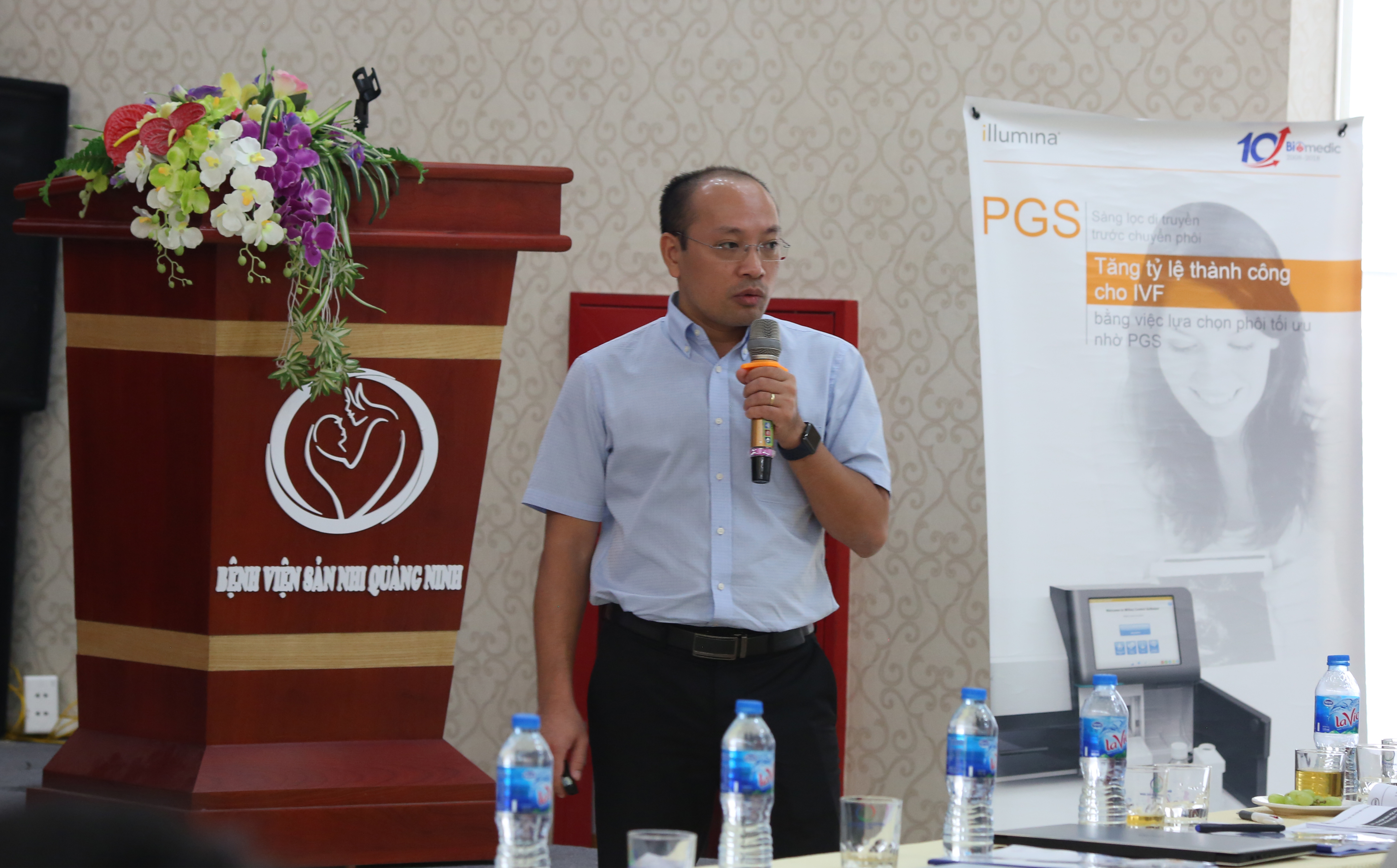 Doctor Duong Quoc Chinh- Head of Heredity and Biomolecules, National institute of Hematology and Blood Tranfusion (NIHBT) discussed about "Thalassemia in Vietnam and the application of Biomolecules in Thalassemia prenatal screening."
M.S. Nguyen Quang Vinh- Director of Gentis reported on "PGS and NIPT testing which is put in practice at Gentis."
At the end of three reports, many questions were raised by doctors and answered by reporters to make clear  many problems in clinical research and reality.