May 14, 2019
Posted by:

biomedic

Category:

Events, News
With the aim of updating latest information in implementing gene sequencing technology in screening and detecting cancers, Biomedic and Illumina held Oncology Roadshow workshop at White Palace (194 Hoang Van Thu, HCMC). The program consisted of five discourses of specialists in the cancer field from Illumina, Proffessor Ho Huynh Thuy Duong, Doctor Nguyen Thuy Vy (Hanoi University of Science – Ho Chi Minh National University) and Medical Genetics Institute (MGI).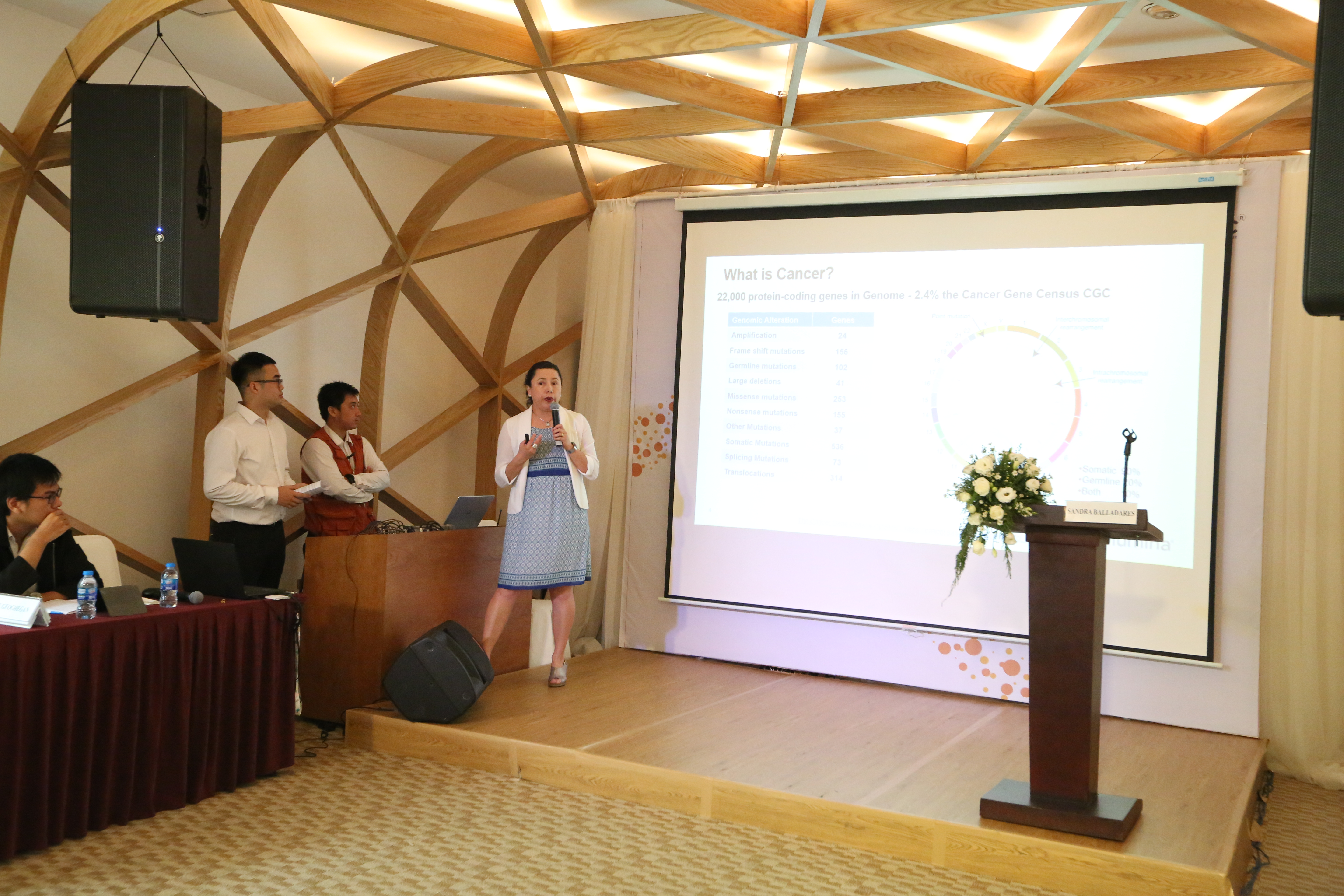 Ms. Sandra Balladares – International Marketing Manager (Illumina)
was reporting "From researching gene BRCA to profiling tumors in NGS".
"Practical view on Next Generation Sequencing in cancer screening" reported by Mr. Joel Geoghegan, Sales leader, Illumina
Reported by Globocan, there were 18,1 million new patients with cancer, in which the rate in Asia accounted for 48,4% ( equal to more than 8,7 millions patients). By these statics and researches for causes, Illumina developed 3 fields of major cancer testing when developing Next Generation Sequencing (NGS):
Embryonic Germ Cell testing for adjusting the risk of developing cancer
Nutrient Supply Test in Blood cancer
Test nutrient supply for solid tumors
With the maximum improvement of sensitivity comparing with Sanger Sequencing, NGS helps raise maximum productivity for testing center in cancer field. The statics in the report were conducted on MiSeq and MiniSeq. At present, MiSeq and MiniSeq are systems popularly used in Vietnam.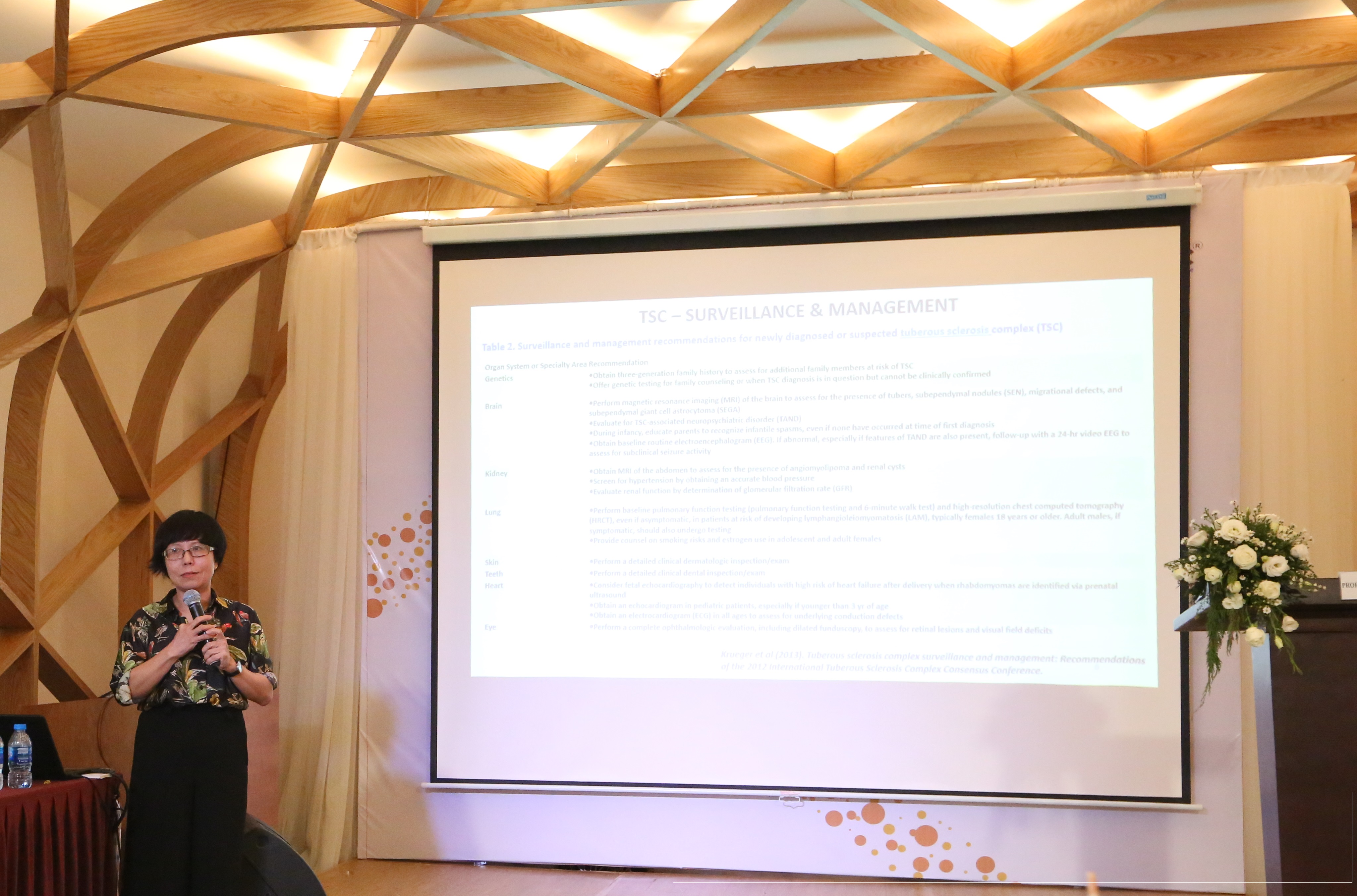 Proffessor Ho Huynh Thuy Duong with the report " Define mutation TSC2 in patients with Sclerosis in Vietnam"
After reports, guests raised questions and discussed more with reporters. Some pictures in the framework of the program: