September 19, 2019
Posted by:

biomedic

Category:

Events, News
To strengthen the long-term bond between Biomedic and the Biology Department of Hanoi University of Science, 2 parties had co-organized a signing to place NGS sequencer iSeq 100 to HUS. The signing date was on September 18, 2019, at hall 418T1, Hanoi University of Science.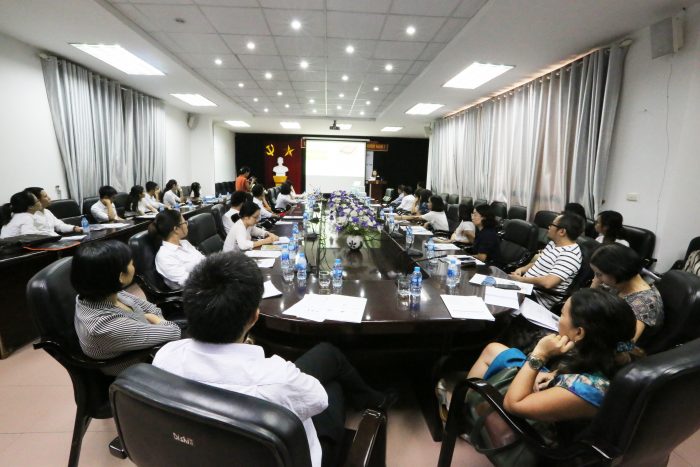 Representatives from Biomedic include Mr. Le Manh Hung – CEO, Ms. Tran Thi Bich Ngoc – Business Director, Mr. Du Tri Trung – Illumina's Product Manager and other departments. As for HUS, Associate Professor Doctor Nguyen Tien Giang – Vice Principle, Professor Doctor Phan Tuan Nghia – Former Vice Principal, Director of KLEPT (Key Laboratory of Enzyme and Protein Technology), Associate Professor Doctor Nguyen Quang Huy – Dean of the Biology Department, Associate Professor Doctor Nguyen Thi Van Anh – Vice director of KLEPT along with several other professors in the school represented HUS joining this signing ceremony.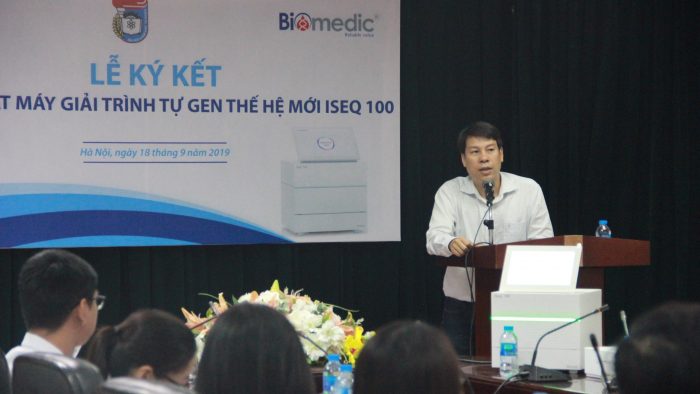 Speaking at the ceremony, Associate Professor Doctor Nguyen Quang Huy – Dean of the Biology Department gave high regards concerning the cooperation between the school and Biomedic. He also expressed the wish to further this cooperating bond between 2 sides, and also express his gratitude for Biomedic's support during the past few years.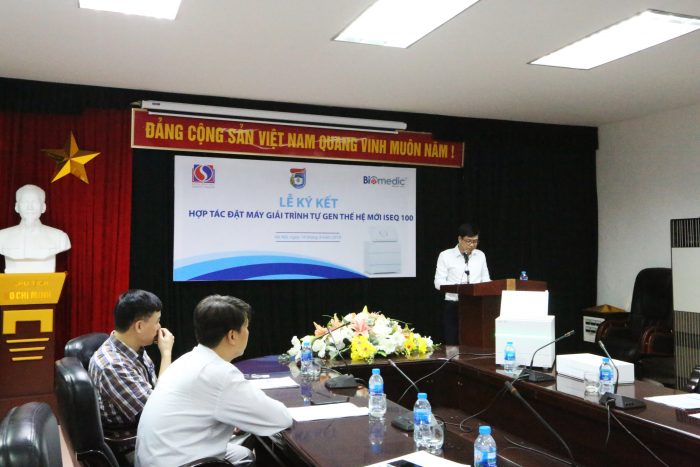 The representative of Biomedic, CEO Le Manh Hung gave his sincerest appreciation to the Biology Department of HUS and expressed his joy over the successful cooperation over the past few years between both sides. The CEO also wished to further strengthen the successful bonding between both sides in the future. Biomedic always ready to help and offer the chance to learn and work for the students of the department in general and the school in private.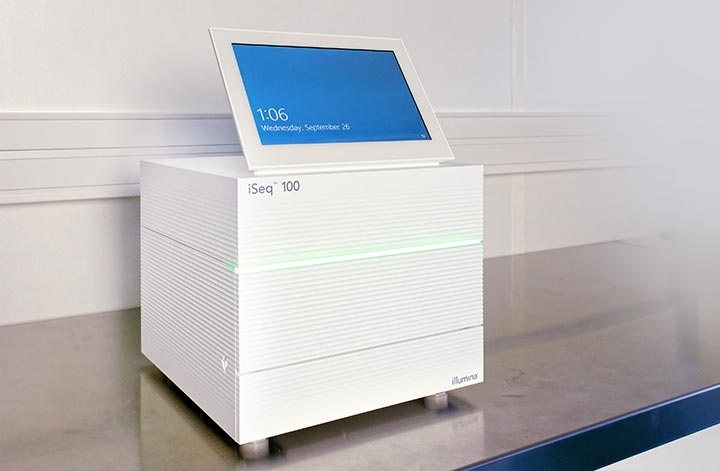 To aid the department's research and study, both parties had agreed to sign an agreement to place Illumina NGS sequencer iSeq 100 at the Department of Biology. iSeq 100 is a small, affordable sequencing system that can pair with virtually any labs due to its fast and efficient low-throughput sequencing. Hence, it's a perfect choice for the students and lecturers in the Biology Department.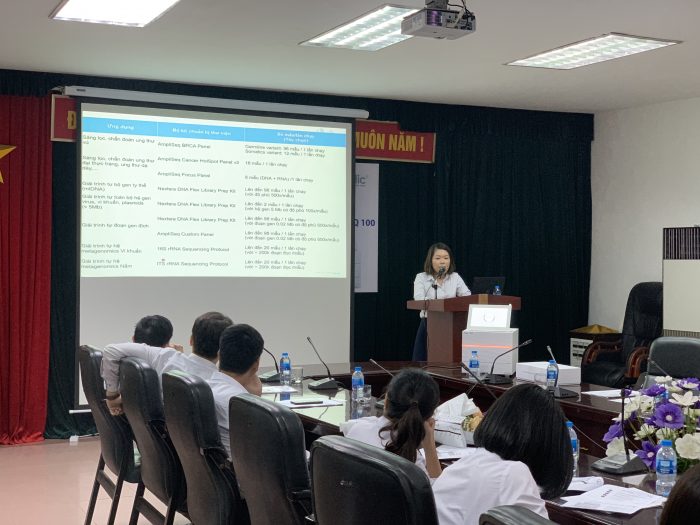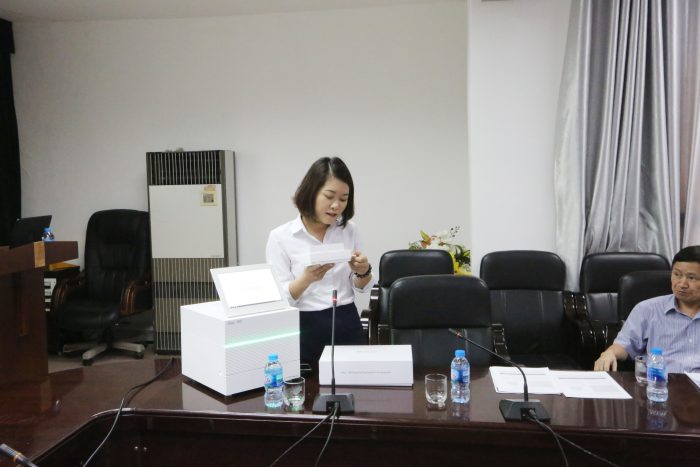 The iSeq system generates up to 1.2 GB of data per fun, so it's good for screening breast cancer, colorectal cancer…, mitochondrial genome sequencing; virus, bacteria, and plasmids genome sequencing (<5Mb); targeted sequencing. Unlike other sequencers that use four-channel SBS chemistry, iSeq 100 system uses one-channel SBS chemistry to find 4 nucleotides: reduces the numbers of cameras, increase the stability of the sequencer in a situation that involves moving. With all these innovative features, iSeq is the perfect companion for the Biology Department.
At the signing ceremony, Associate Professor Nguyen Quang Huy – Dean of the Biology Department and Mr. Le Manh Hung – Biomedic's CEO, representatives of both sides had signed the agreement and expressed to further strengthen this collaboration.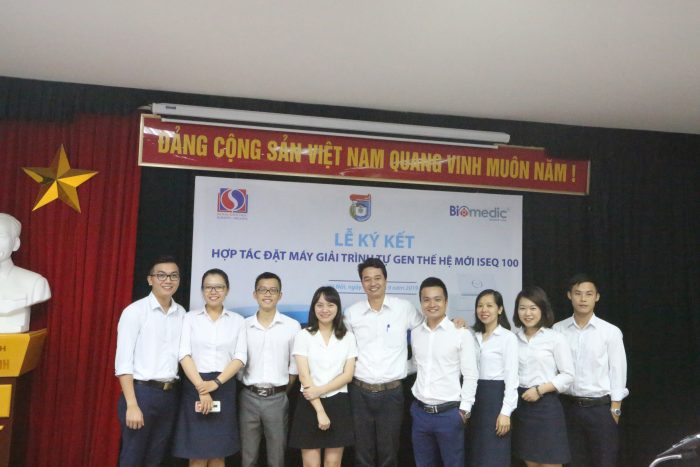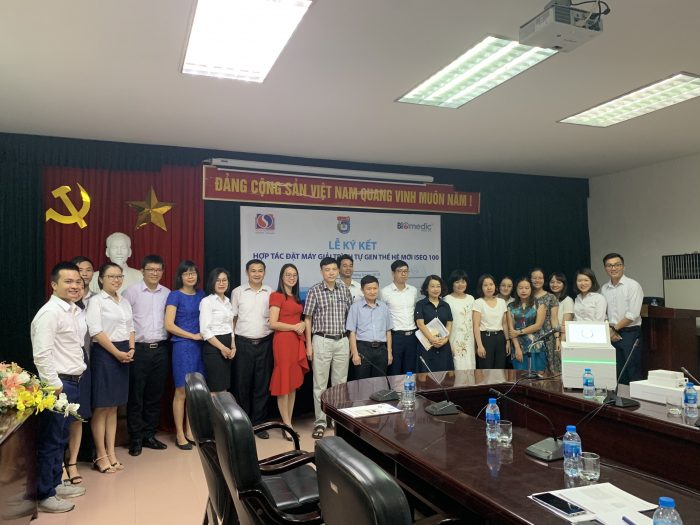 This ceremony also marks an important milestone for future collaboration for both sides.