December 9, 2019
Posted by:

biomedic

Category:

Events, News
Vietnam Cancer Society and Ho Chi Minh city Cancer Society had partnered with K Hospital and Oncology Hospital Ho Chi Minh city to organize the 22nd Annual Cancer Conference on December 5th, 2019. There were more than 1,500 attendees in and out of the country. 
This annual conference always gain interest from oncology specialists and doctors as well as a place for colleagues to exchange knowledge about research, clinical application, medical advances in monitoring cancer. As a solution provider for screening, diagnosis and preventing cancer, Biomedic had bring forth some valuable information about modern scientific technology at our booth.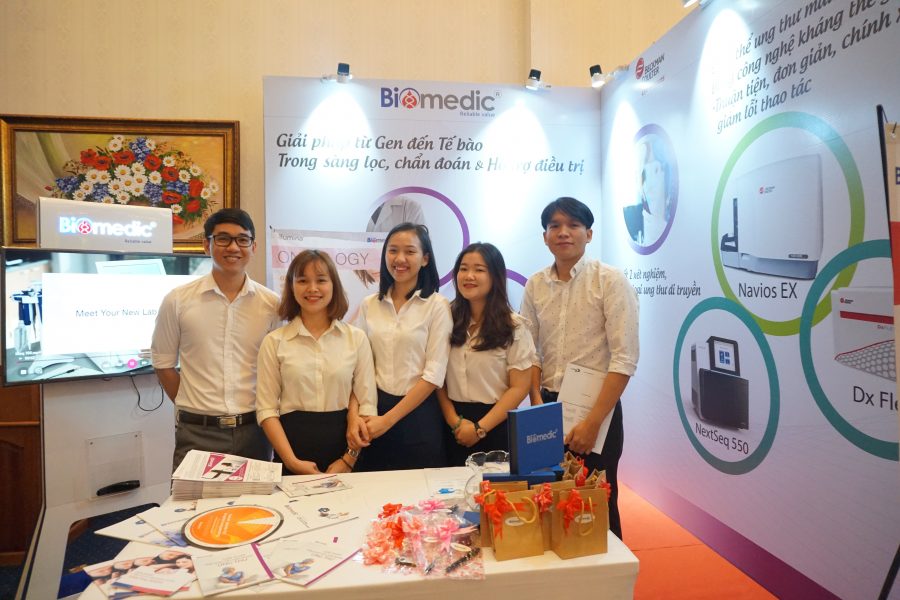 This year, Prof. Dr. Nguyen Chan Hung – Chairman of the Vietnam Cancer Society, is the chairman of the conference. Head of the organizer is PhD. MD. Pham Xuan Dung – Director of Oncology Hospital Ho Chi Minh city. 
Dr. Dr. Pham Xuan Dung spoke at the conference: "For the first time, the conference was joined with top oncology specialist from Russia. This is also a chance for us to expand our partnership, in order to strengthen the knowledge and research for the doctors and specialists in Vietnam to get access to some of the world's best medical field, especially new doctors who just recently started working."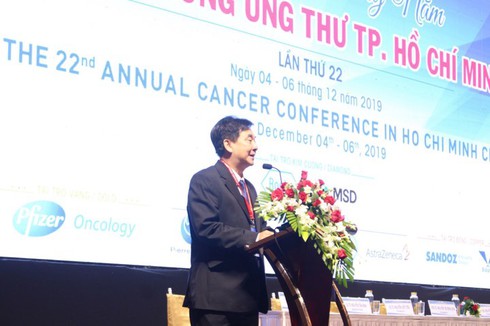 Prof. Dr. Nguyen Chan Hung – Chairman of the Vietnamese Cancer Society opened the conference with his research titled 'Preventing hepatitis, preventing liver cancer.'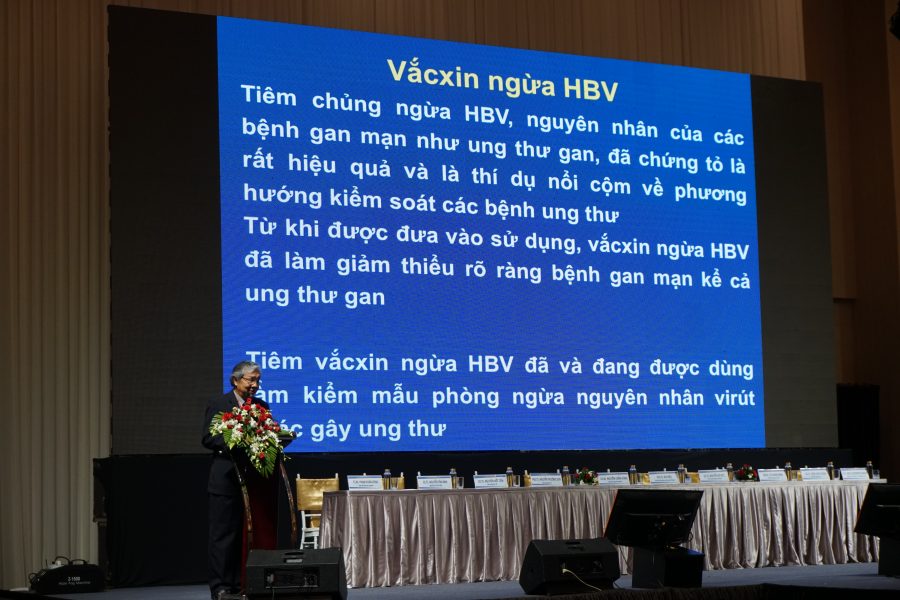 This year the conference was joined by more than 1,500 attendees from all over the country: Hanoi, Hai Phong, Thai Nguyen, Vinh Phuc, Nghe An, Hue, Da Nang, Binh Dinh, Khanh Hoa…; from renowned hospitals, medical schools, pharmaceutical and medical devices companies.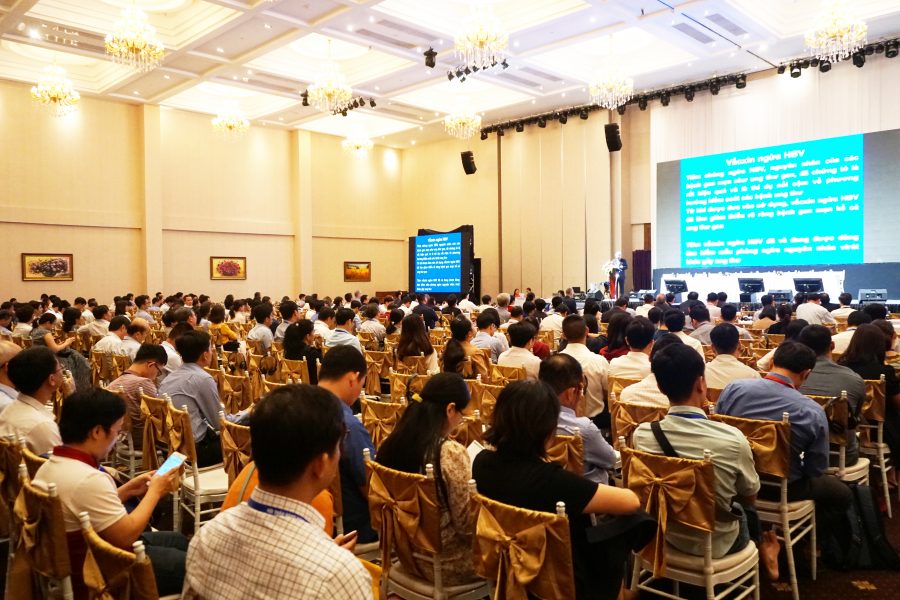 At the booth, Biomedic introduced to the attendees about our newest solution for screening, diagnosis, and preventing cancer. Early cancer screening is important in discovering overall risks for planning a backup or early diagnosis, increasing the chance to completely eliminate cancer tumors in the patient. 
Diagnosing mutation in genes help discovering mutated genes or hereditary disorder linked with cancer is the recommended solution right now. Not only will genome screening help with early screening and diagnosis, but it will also help doctors and medical professionals personalize cancer prevention and diagnosis better for each individual.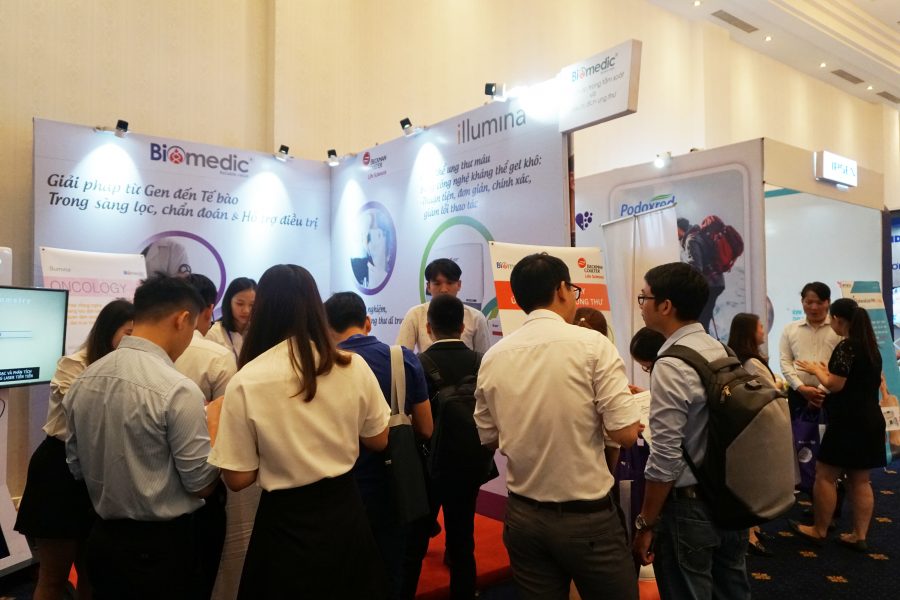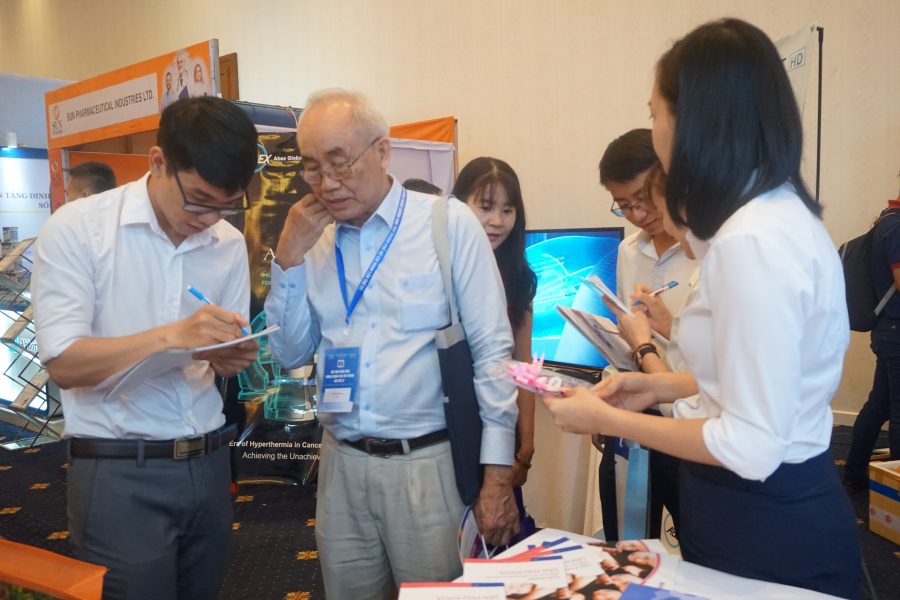 On December 5th and 6th, the Annual Cancer Conference will have 21 presentations about various topics such as obstetrics, hematology, digestion, lungs – chest, breast – pediatrics, etc. and 6 satellite conferences. 
Biomedic exhibiting at the 22nd Annual Cancer Conference in Ho Chi Minh city: