November 5, 2019
Posted by:

biomedic

Category:

Events, News, Uncategorized
The 3rd Vinmec International Conference on Cell & Gene Therapy (VCGT 2019) was organized on yesterday, October 31 with the theme: "Cell and Gene Therapy: from Dream to Reality" at Almaz Convention Center, Vinhomes Riverside, Long Bien, Hanoi.
With more than 500 delegates who are experts in stem cells, immune cells, and gene therapy from well-known hospitals, universities, research institutes and other respected committees from all over the world.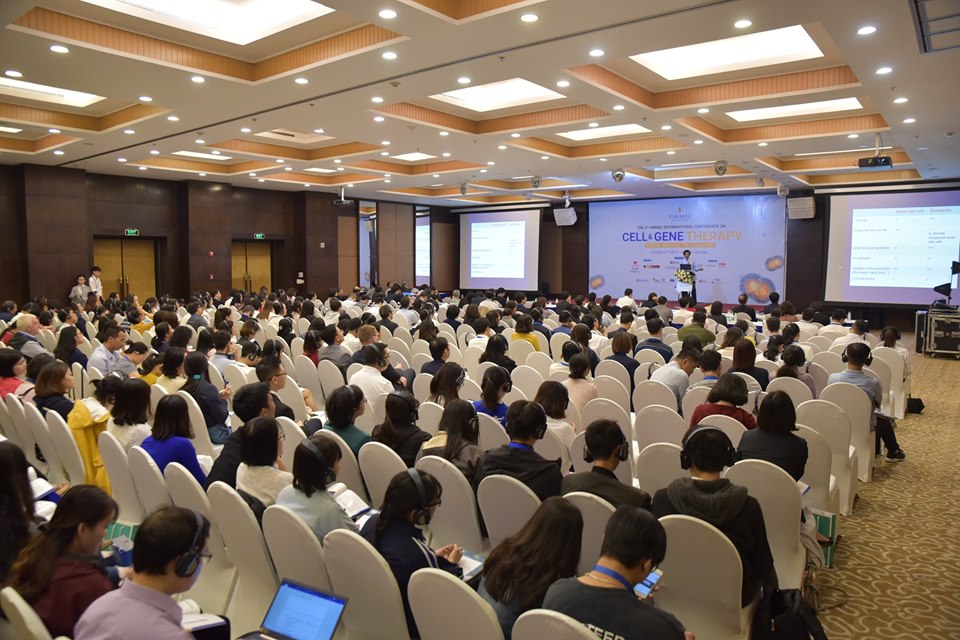 There were many important scientific researches presented in this year conference. Especially, "Discovery of novel genetic variants in Vietnamese children with autism spectrum disorder," where the researchers discovered 6 new mutated genes in autistic children made a great impact on the attendees. 
As the diamond sponsor for this year's conference, Biomedic had bring forth some innovative solutions for cancer screening and diagnosis, obstetric aid, genome screening and infectious diseases at the booth located on the Almaz hall's center.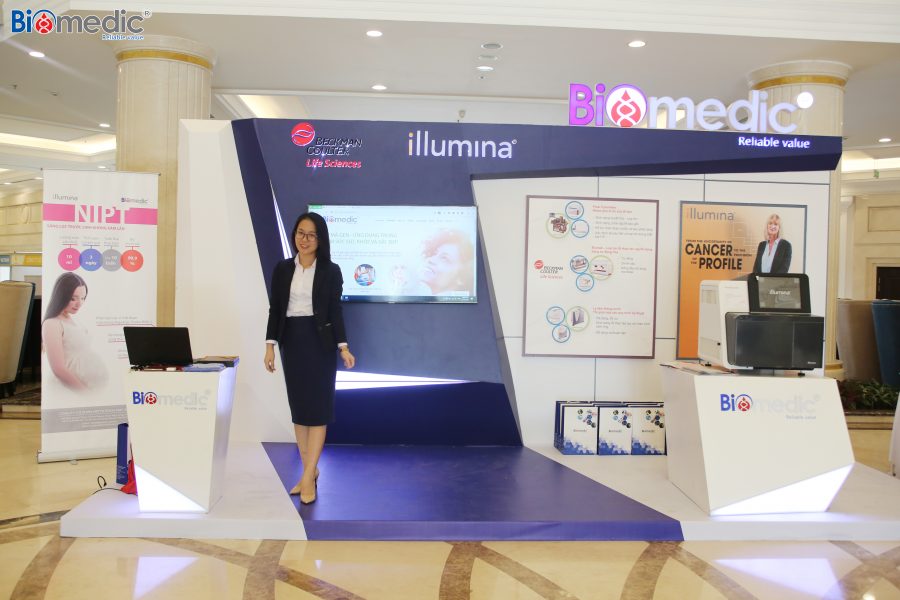 NextSeq 550, a NGS system applied in obstetric, Biomek 4000 automated liquid handler, applied in collecting and examining samples.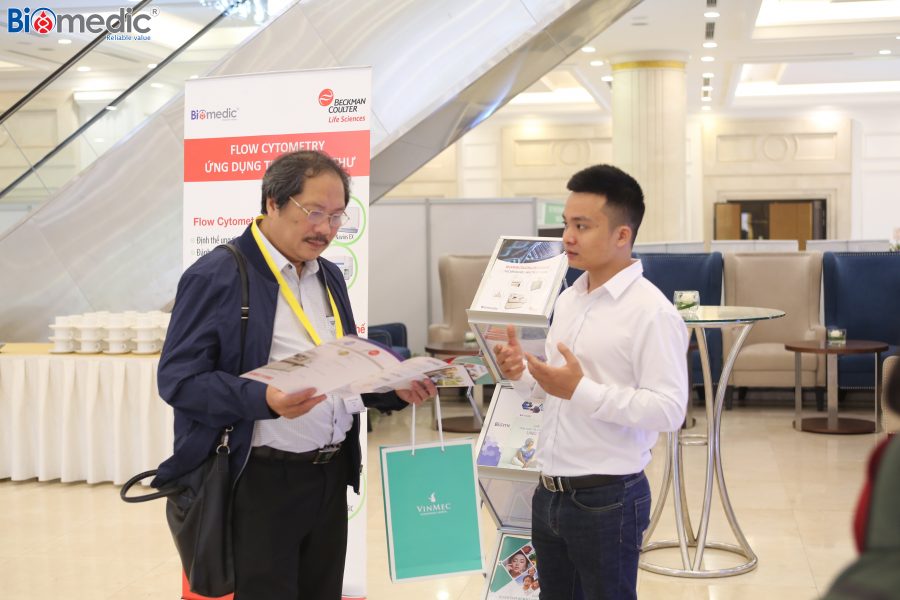 In addition, Biomedic also brought many valuable documents about several innovative technology and gave it out to the attendees in order to serve their work and research. 
At VGCT, Biomedic had invited 2 speakers to talk about their newest research based on the solution we are offering:
Shen Mynn Tan – Senior Oncology Specialist for Illumina Asia Pacific and Japan had a talk about exmaning and screening genome in oncology research.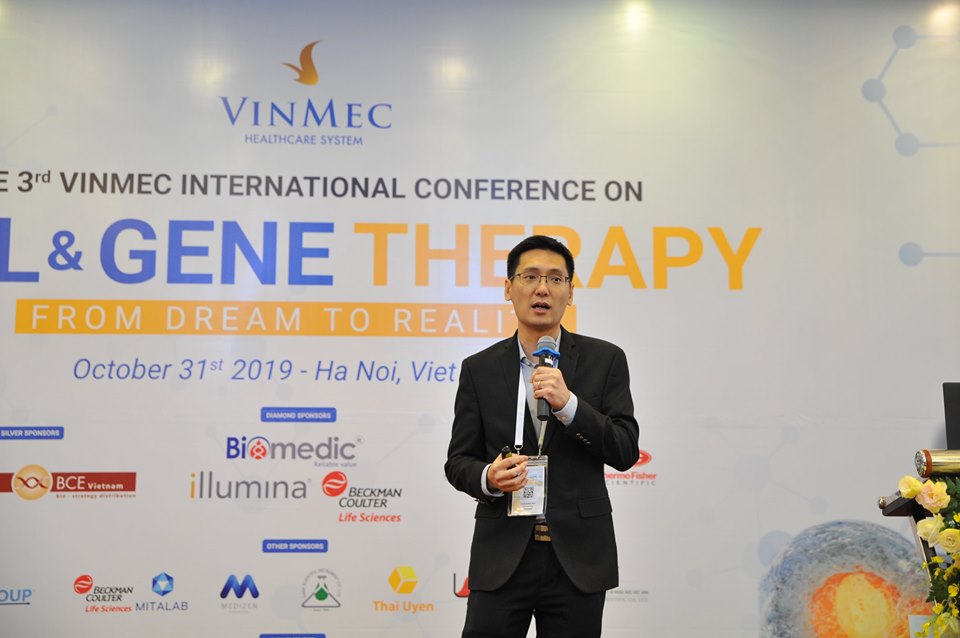 Dr. Charline Hsieh (Hsiao-Ling Hsieh) – APAC field application specialist with the topic: "A Revolutionized Liquid Handling Technology for Precision Medicine and Genomics Research.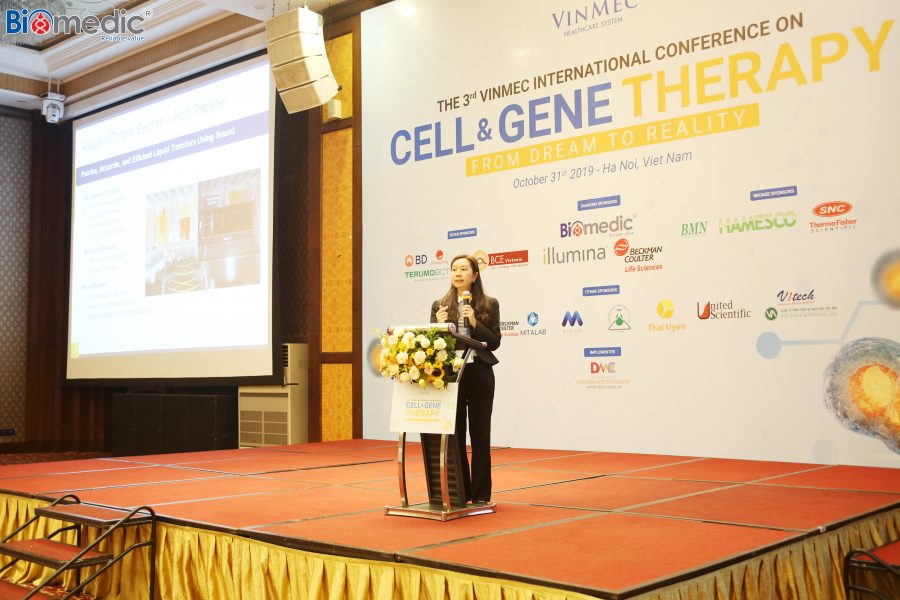 The minigame at the booth had attracted many attendees, numerous of them answered correctly and received souvenirs from Biomedic.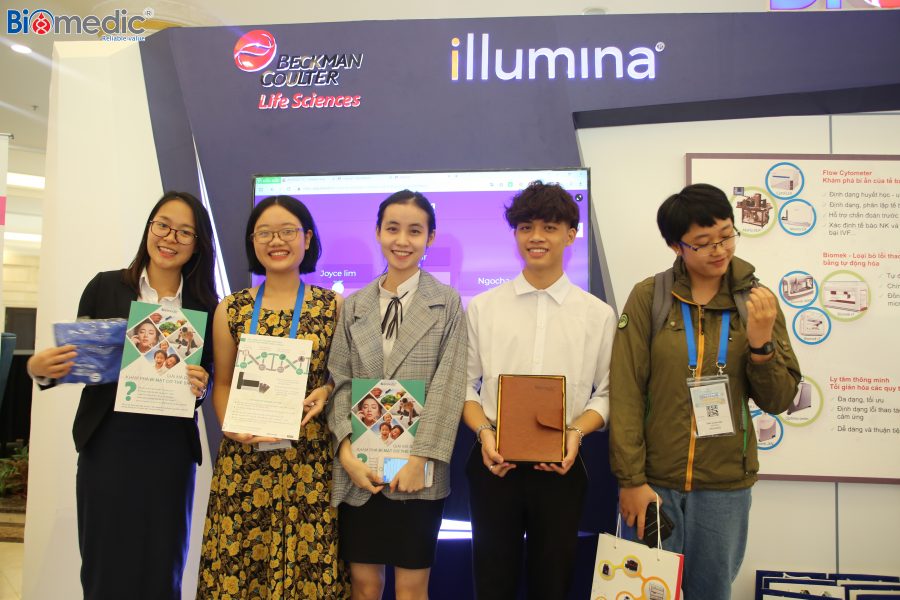 The 3rd VGCT was a success, and as the diamond sponsor, Biomedic hope to strengthen and continue its long-term partnership with Vinmec.