July 31, 2019
Posted by:

biomedic

Category:

Activites, News
Summer is the time for Biomedic staff to be excited and looking forward to getting away from work, quotation or billion dollar – contracts to rock adventures together. Biomedic family had a trip to "kimchi land" and enjoy wonderful time together.
After more than 4 hour flight, all staff arrived Incheon international airport and processed immigration procedure. After breakfast, the first destination was Nami island which is famous for romantic scenes in TV drama "Winter sonata". The cool weather, green trees and leafy streets drove everybody want to hang out and take photos. Travel time in Nami is the whole time in a year, it's cool and green in springs and summers, yellow falls and scarlet winters. All of them created type romatic and poetic scence of Korea.
Check-in area in Nami island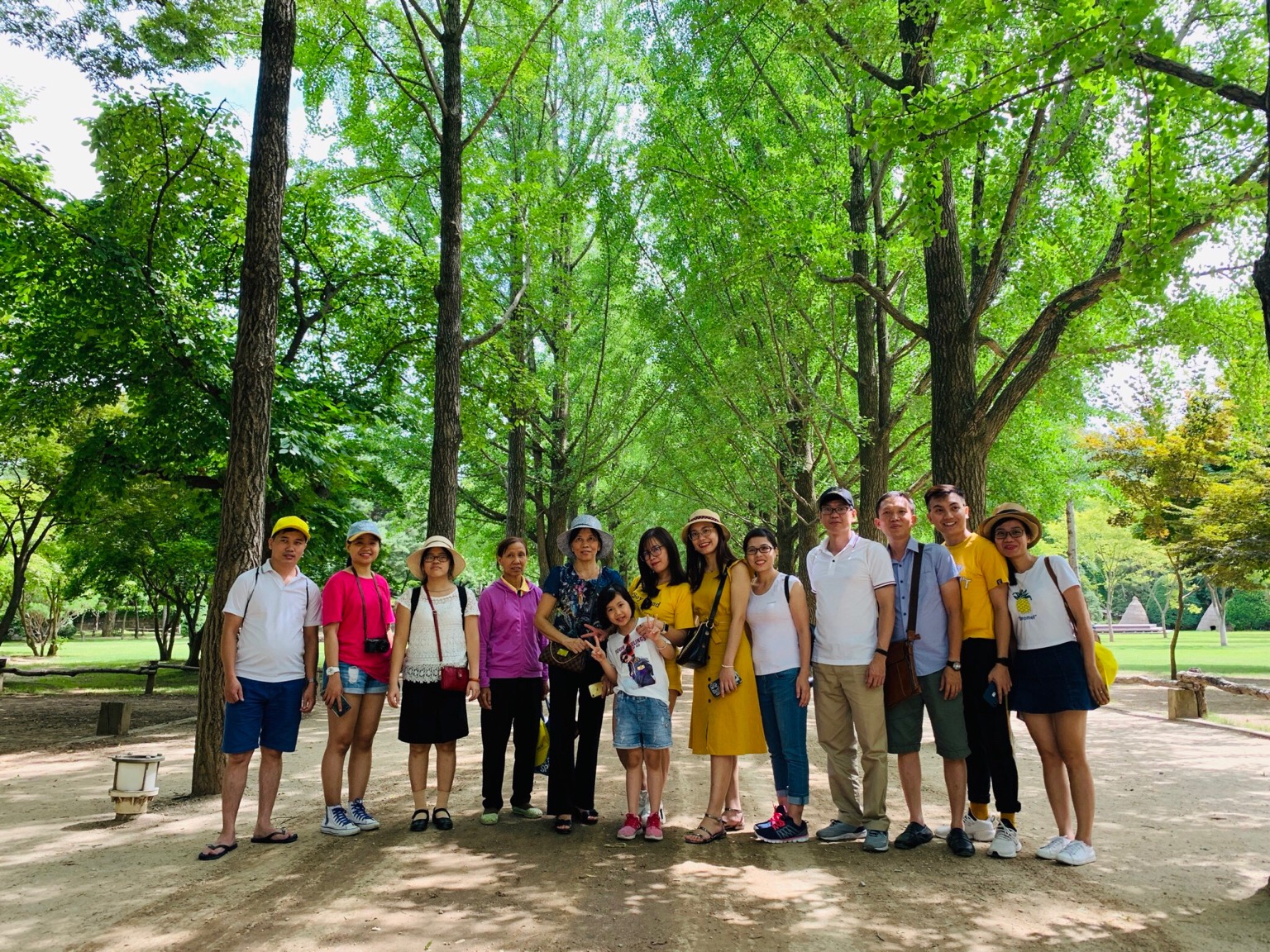 Green space caught tourist's attention
Coming back from Nami, the team continued to experience the typical Korean space a few centuries ago in the ancient village of Hanok Bukchon. The unique architecture that remained in the Joseon era in Korea was unique among the modern and development surrounded.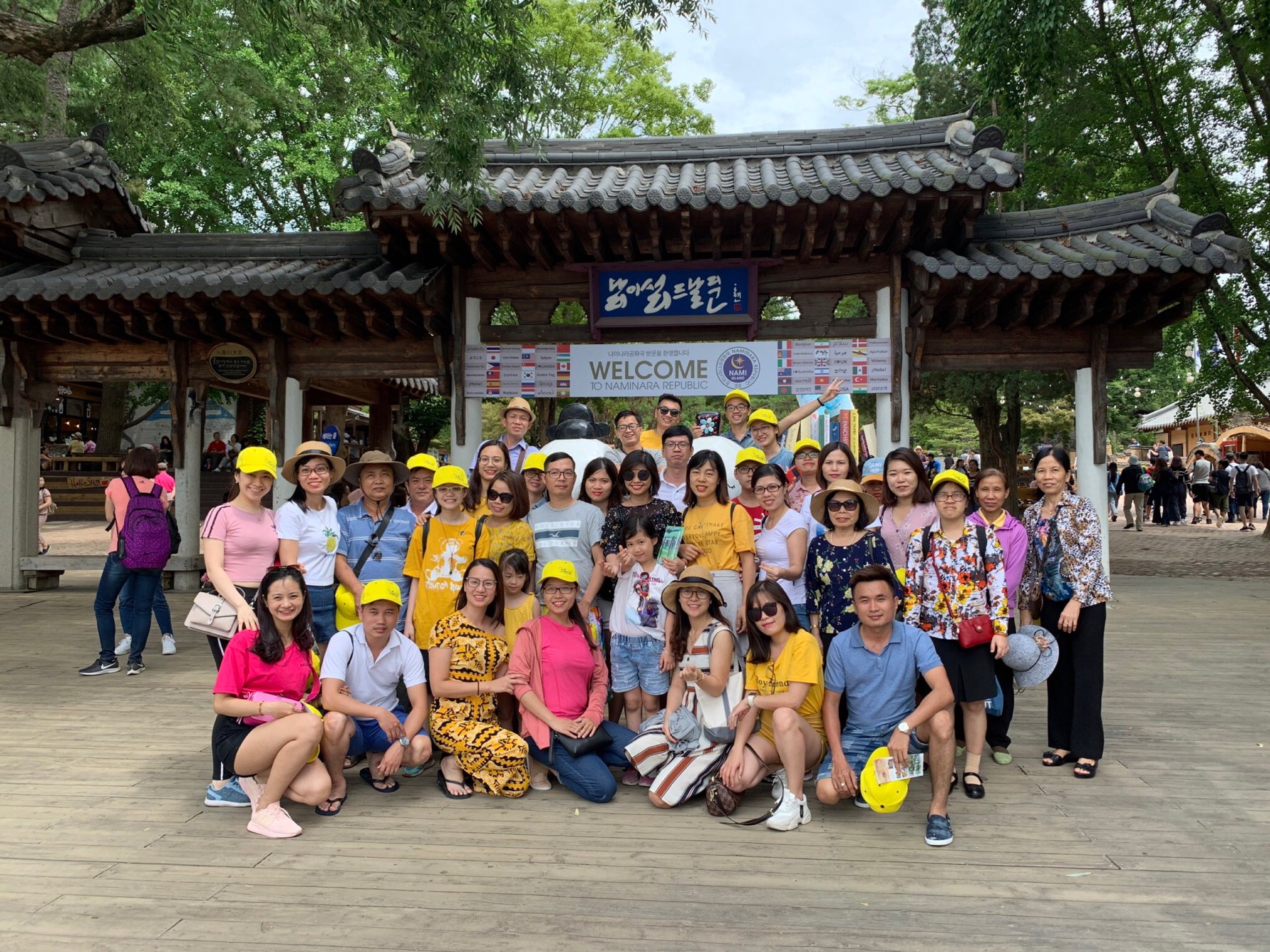 Kimchi is now popular in the world and especially in Vietnam recently. All members of the team experienced directly how to make kimchi.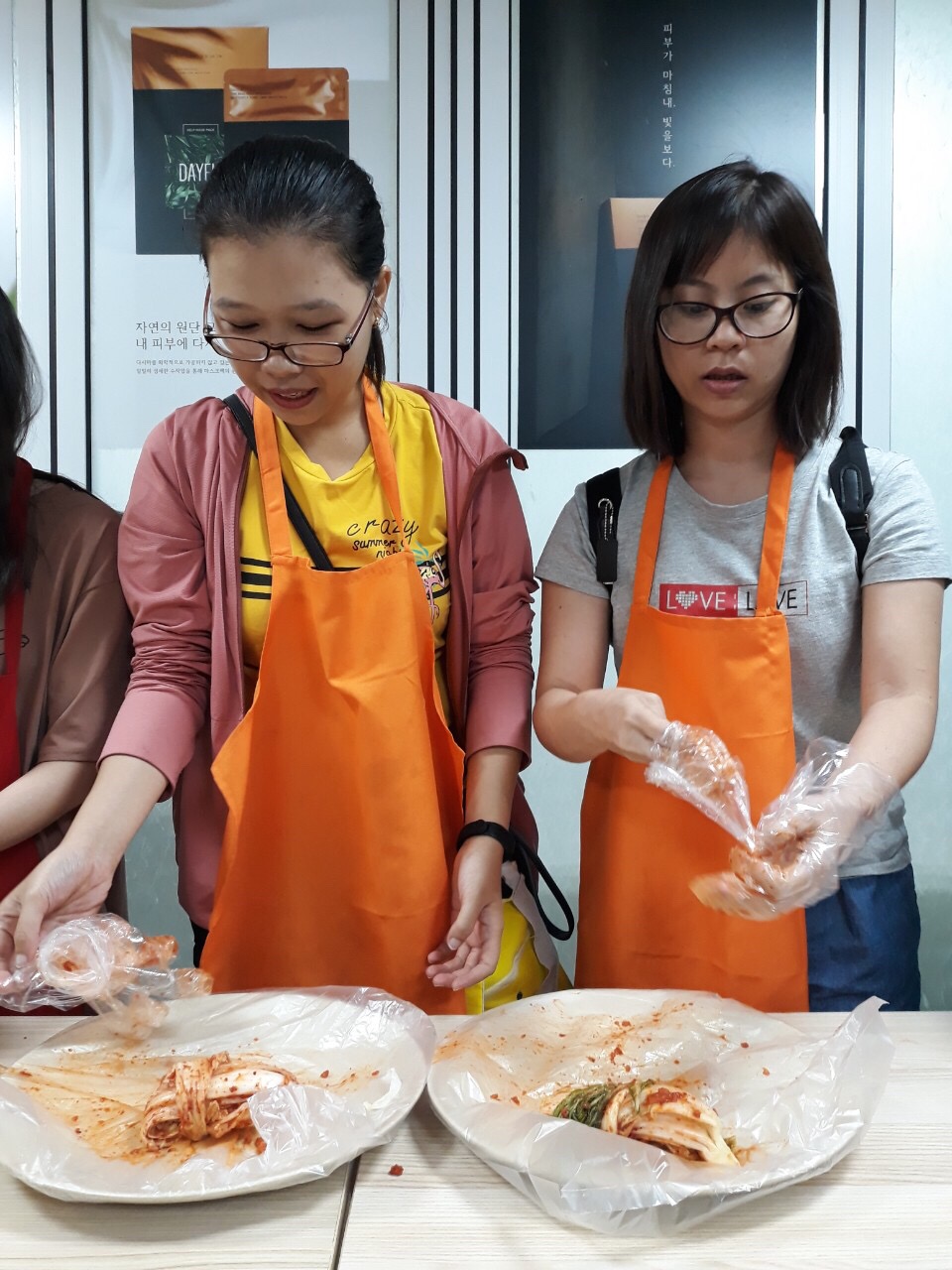 High concentration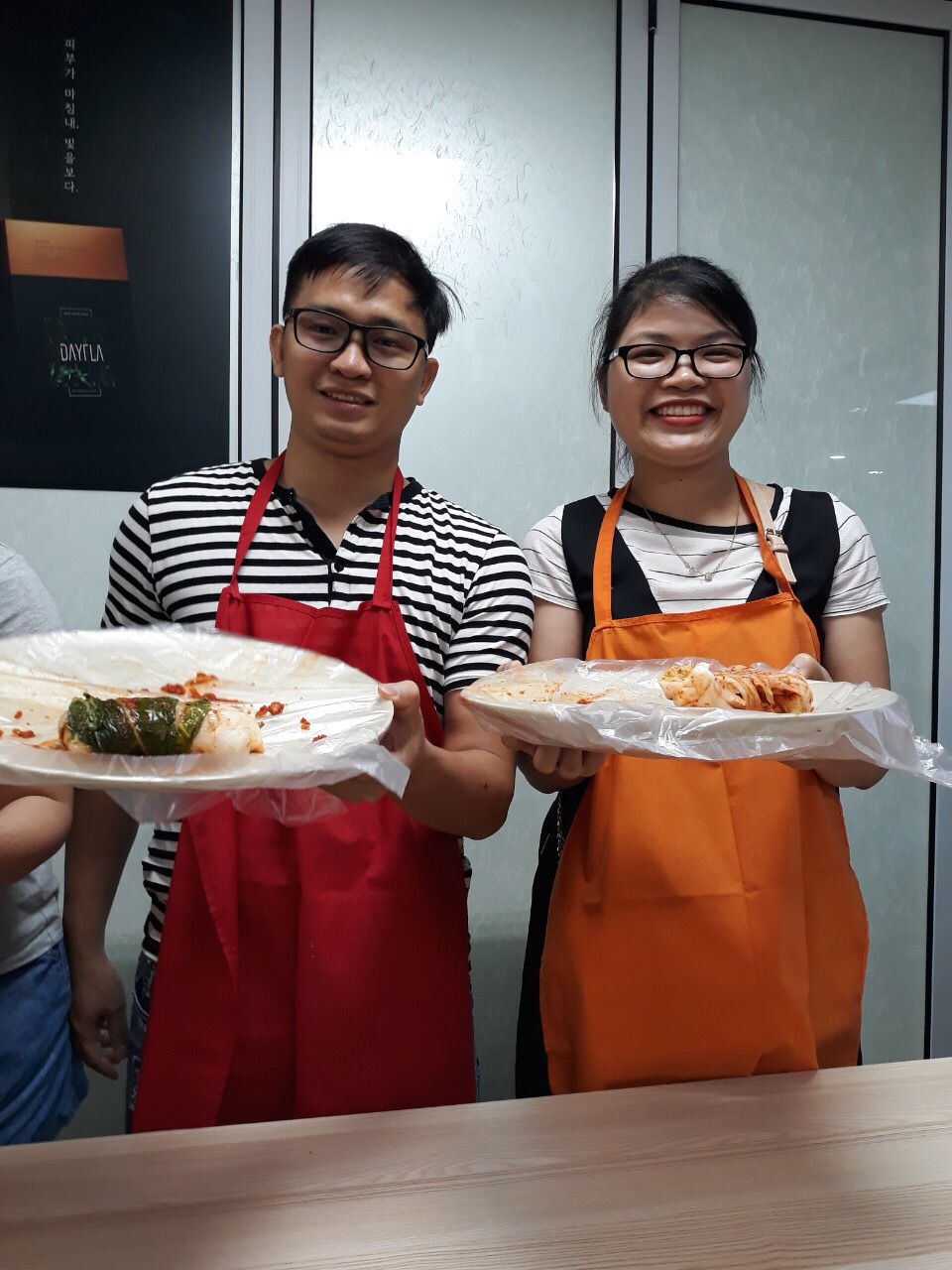 Excited to show achievement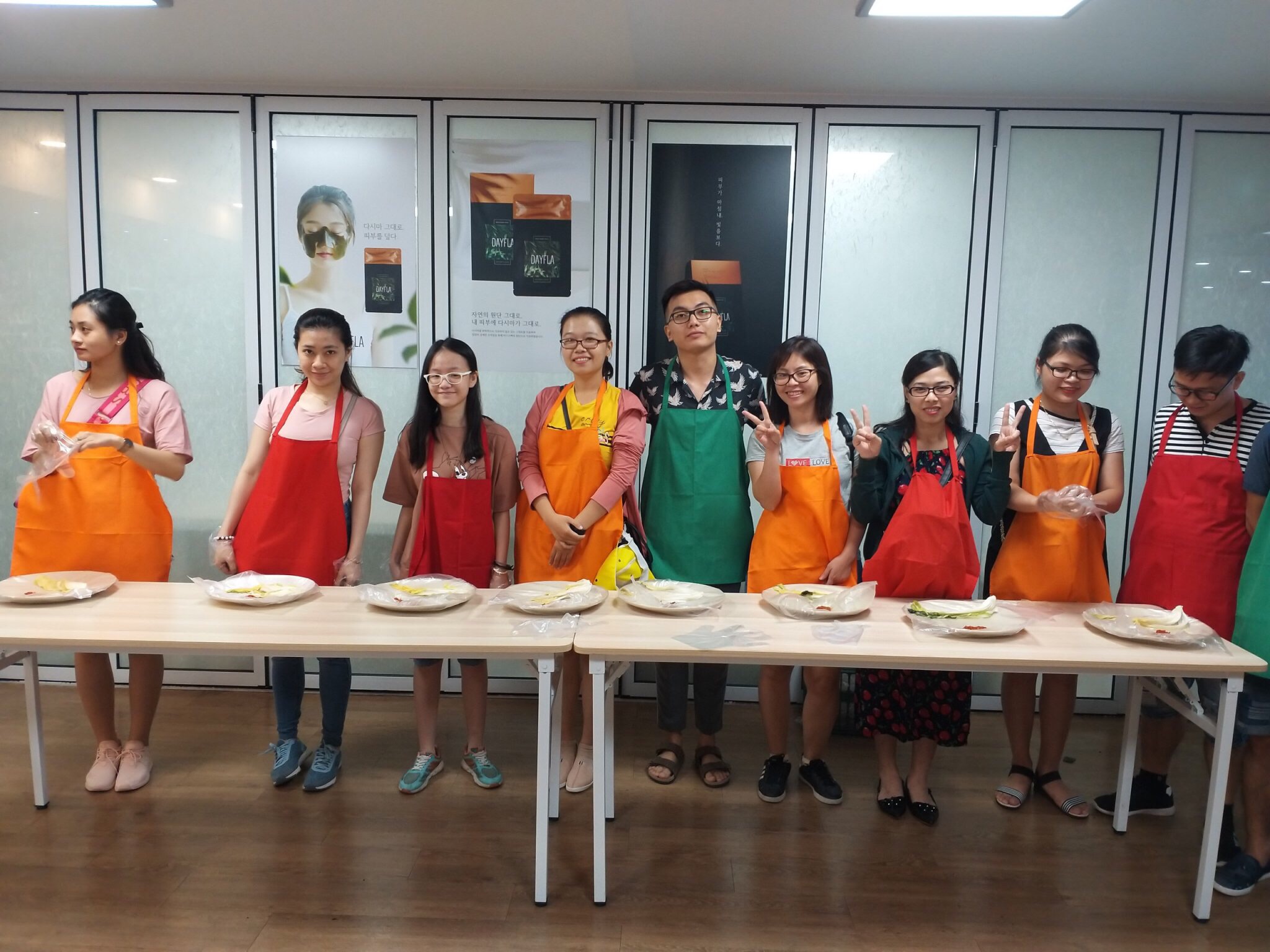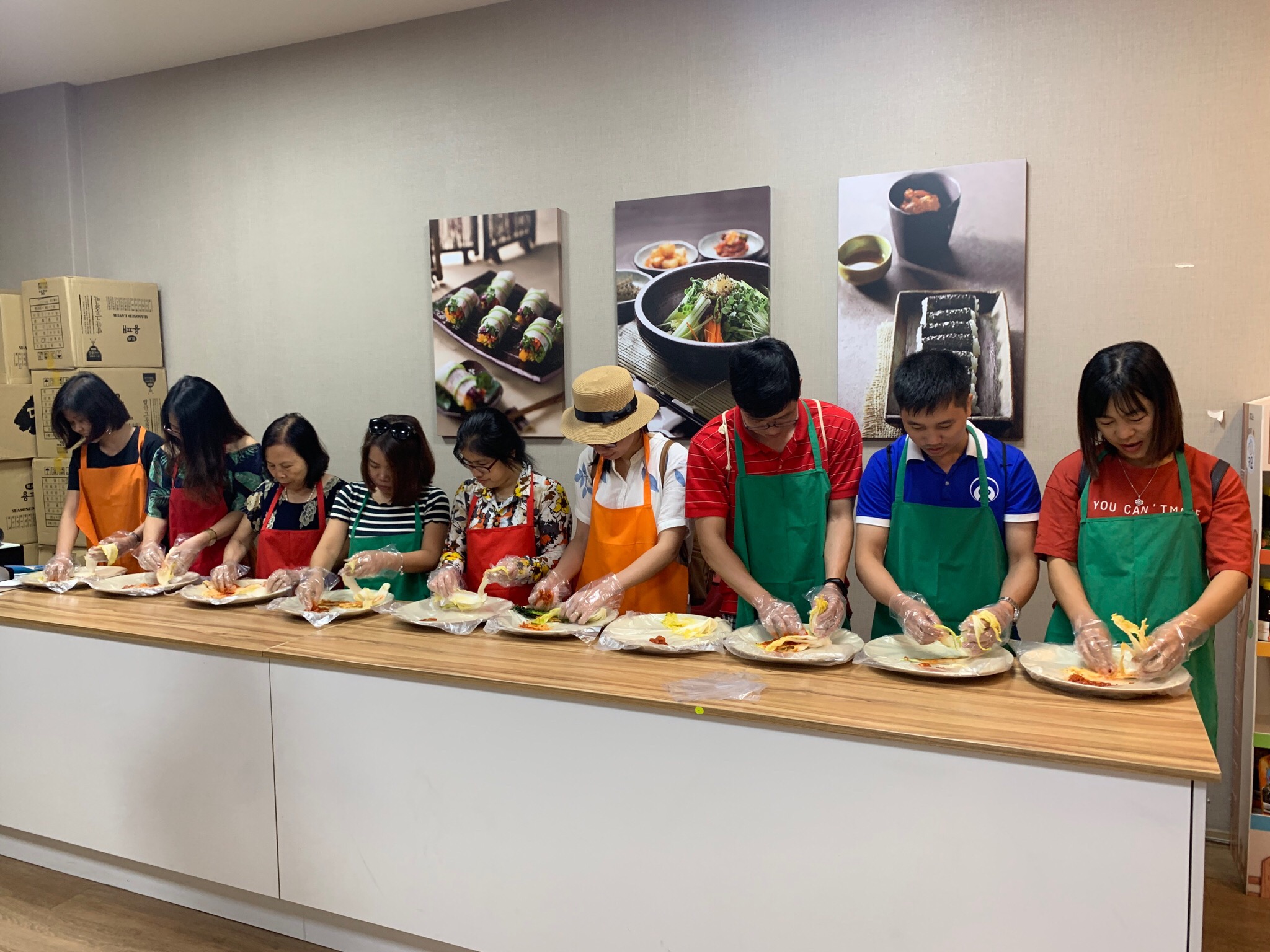 All joined the cooking time together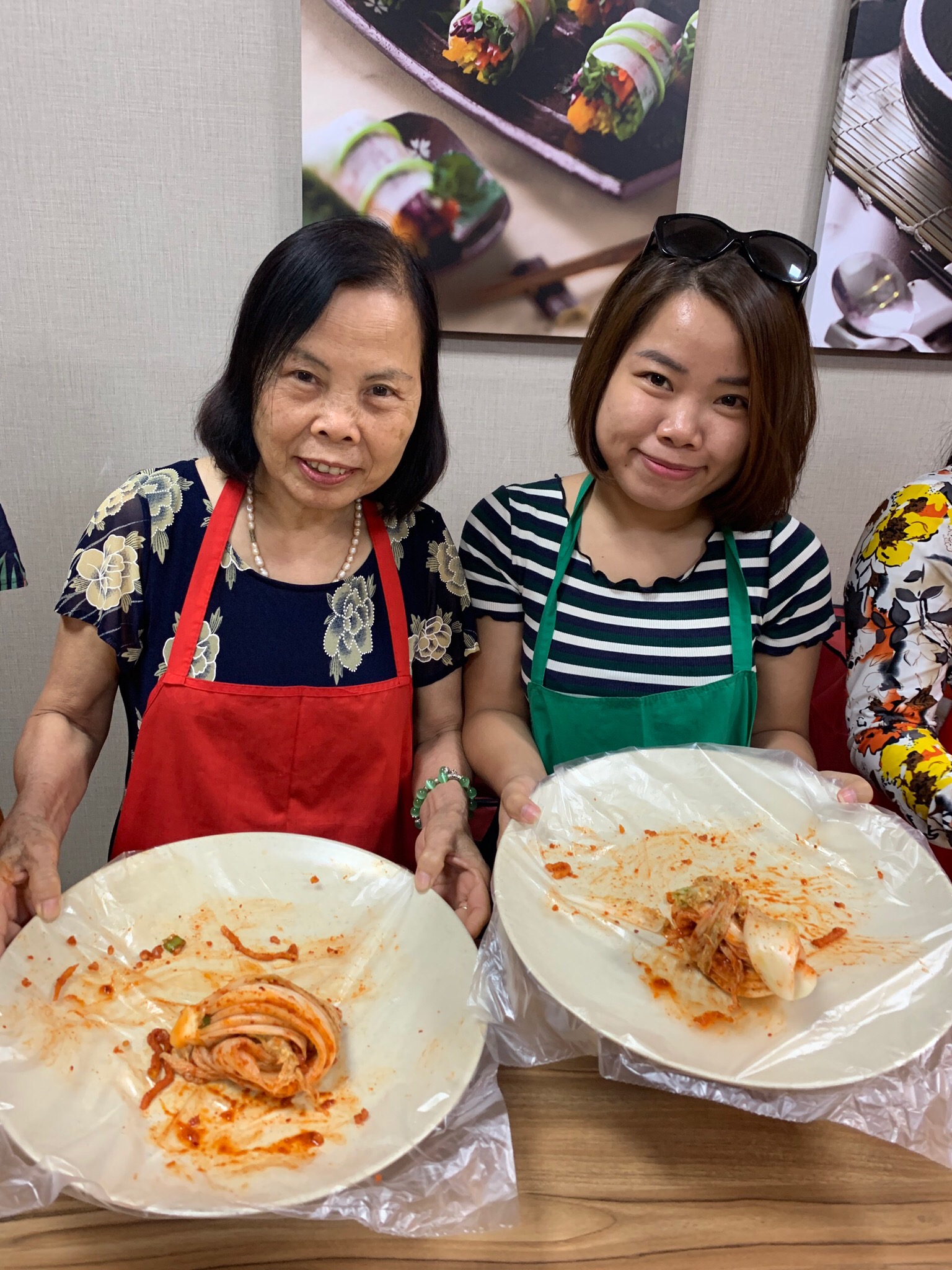 Kim chi "made in Korea"
Everyone tried charming royal Hanbook. This is a cool activity when the whole team visited 500 year-old- Gyeongbok palace or Canh Phuc Palace. This is the major palace since Joseon dynasty which remained royal, historical and ancient.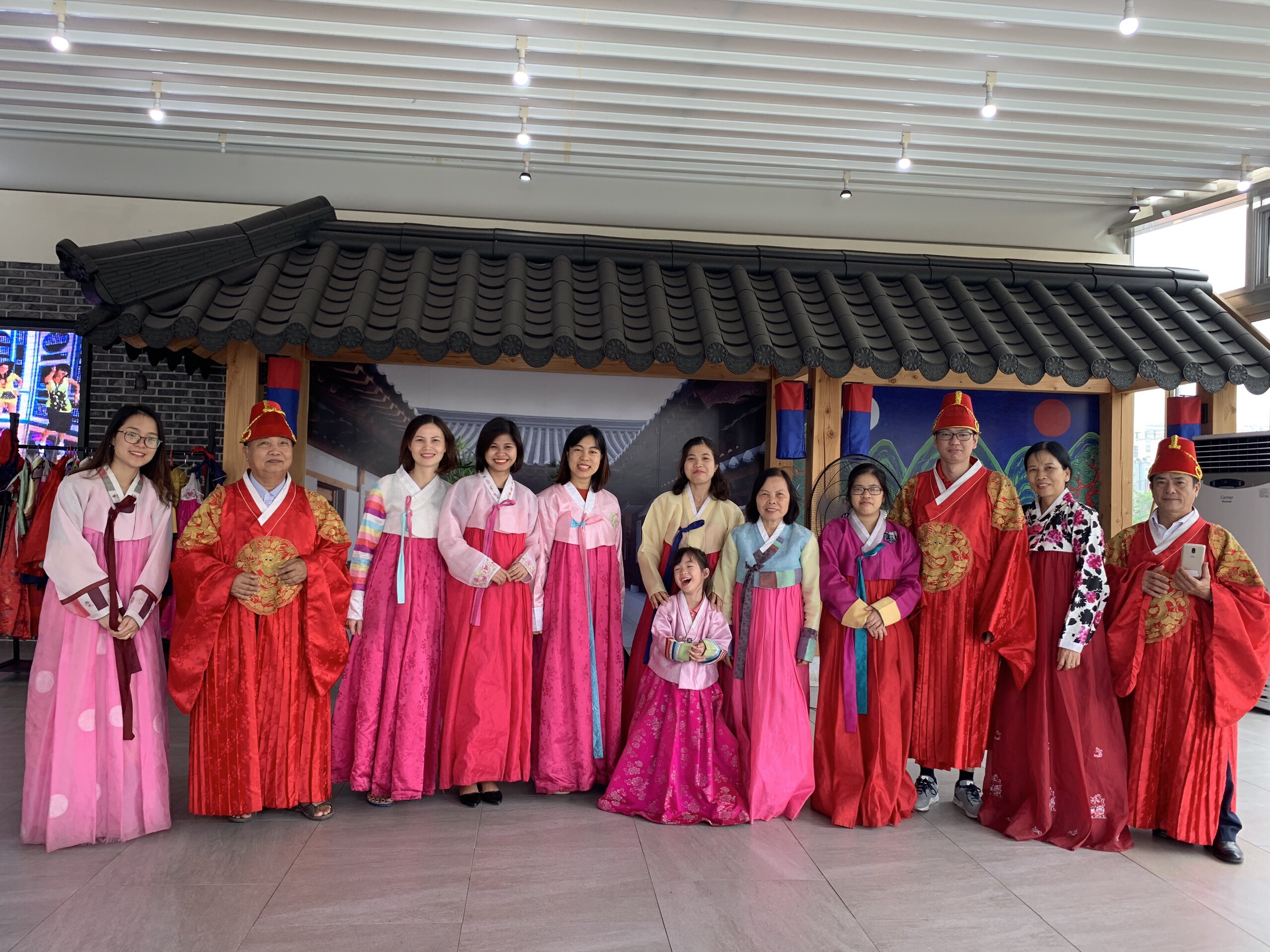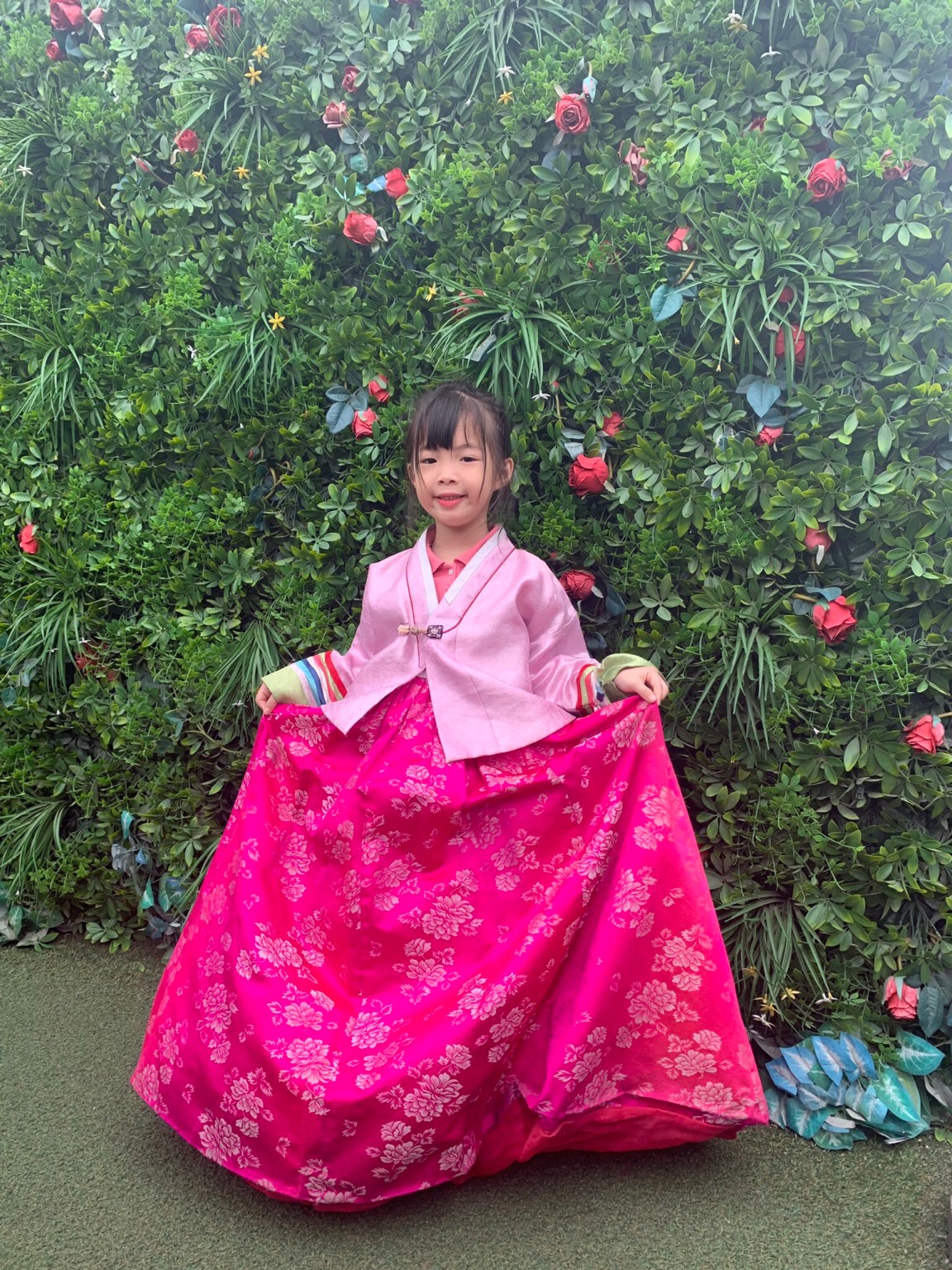 Another interesting destination in this 100-hour journey is the Everland Amusement Park – the top 10 biggest amusement parks in the world today.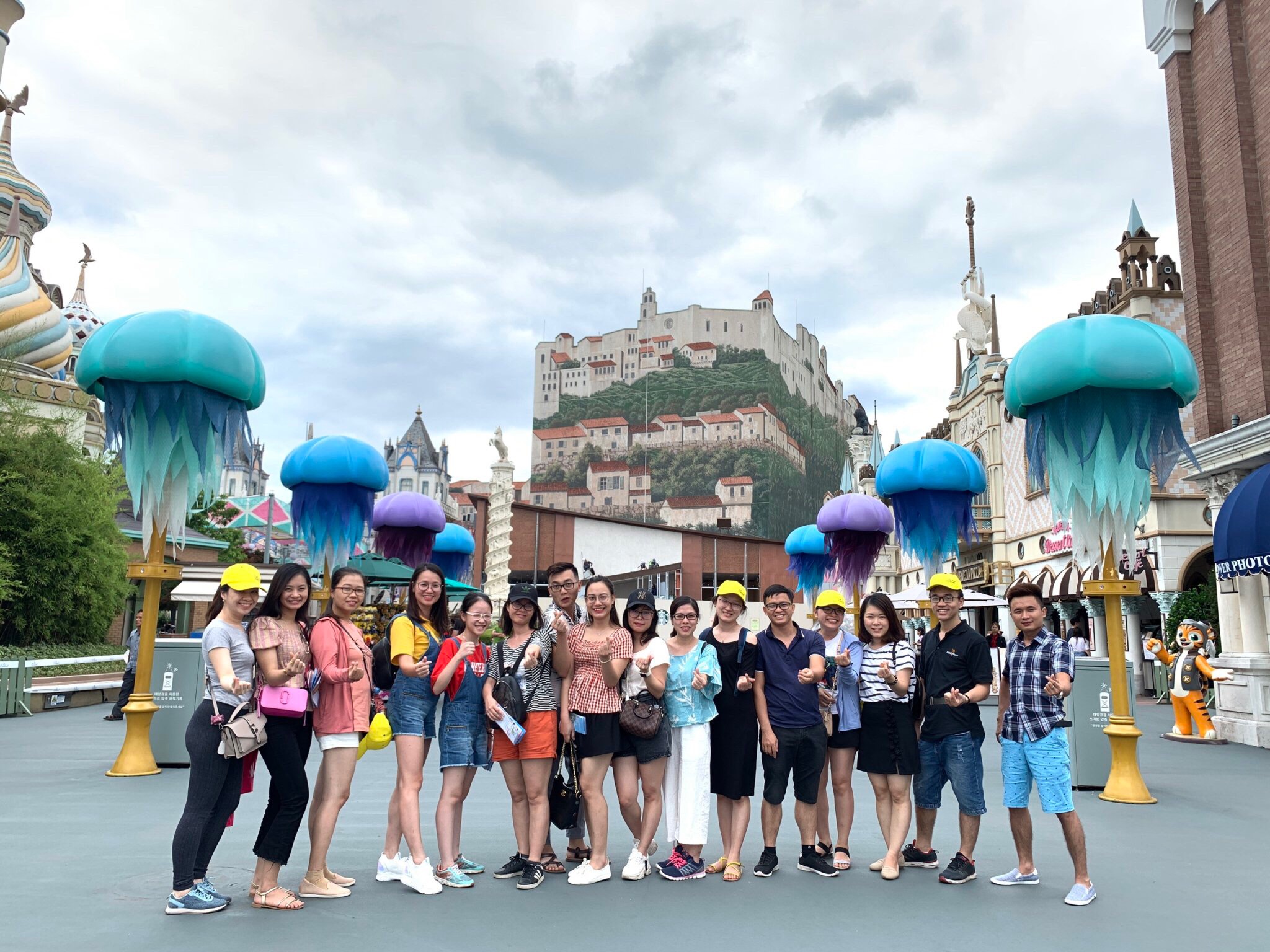 Posing before joining extreme games!
Besides, the team also visited many other famous entertainment venues such as Namsan TV Tower, museums and some other shopping centers. The journey ended, leaving each member interesting experiences, relaxing laughter and beautiful memories. When returning to work, each person will support and stick to each other better.